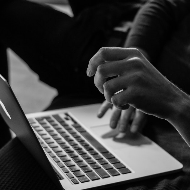 "Even as a child, I enjoyed telling and listening to a good story. I always thought I was destined to be in front of the camera, but a college internship at Channel 5 helped my realize I prefer crafting news, not reading it."
Colleen is a skilled communications professional with 20+ year's experience in online, print and video marketing, media and public relations.
As the marketing industry has evolved, so have we. Our creative background works well with today's fast-paced, content-driven digital marketplace. These well-honed skills allow us to produce fast and effective program promotions, stories and creative in a timely manner and within budget.
At BTC-Boston, we know our business: communications. We specialize in public relations and marketing campaigns that cross multiple industries and audiences including engineering, community, education, financial, health (both care & devices), nonprofit, event planning and consumer/retail.
What can we do for you?
The BTC-Boston office is located on Massachusetts' North Shore, in historic Newburyport, Mass.
We stand ready to serve you. Please call 617.429.2217 anytime for an appointment or for crisis advice.